JAJANAN
Regular price
€9,00 EUR
Sale price
€7,00 EUR
Unit price
per
Sale
Sold out
Indonesian meatballs, also known as bakso, are a popular street food and comfort dish made from ground beef. Served in a savory broth with noodles, vegetables, and various seasonings such as garlic, shallots, and pepper.
Share
View full details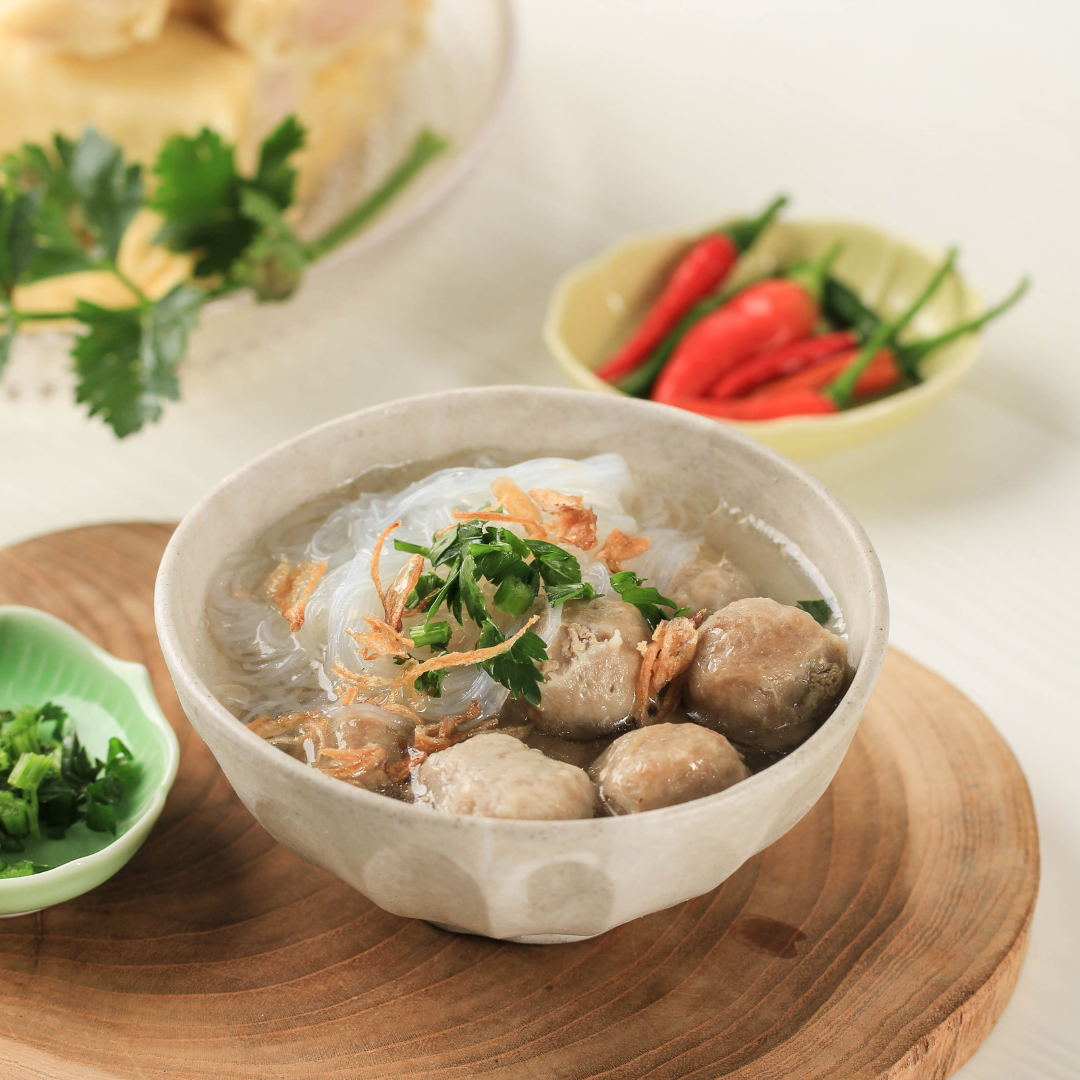 THE BEST FROZEN FOOD DELIVERY
TASTED NICELY AND WILL ORDER AGAIN
MUST TRY! Bakso terMANTAP di Belanda!
Bakso terENAK yang rasanya paling authentic di Belanda!!! ehhh pas banget ada di Groningen 🤩 Daging baksonya berasa banget, juicy dan kenyel nya PAS di mulut (apalagi pas Winter gini WKWKKW) WAJIB COBA khususnya yg frozen jadi bisa bikin banyak porsi. Intinya very well recommended untuk yang nyari obat rindu alias makanan Indonesia 💯
Bakso bulet menal menul
Bakso Pak Ali enaak bangett ihhhhh. Maknyusss pasti bakal nambah ;) buruan cobain! Pasti bakal nambah 🧆🍽️
Bakso Terenak yang pernah aku cobain
This is one of the best baksos I've tasted so far. As an Indonesian, living far away from my home country has been a lot of struggle, I'm very very homesick. I was looking for an Indonesian food and found this. I decided to give it a try and oh my... The bakso is very juicy, tender, very well seasoned and it has a very rich taste. Definitely buying this again:)